Alkar Travel is a family owned, independent travel agency, established in 1988, and registered as Knightsbridge Corporation. We offer a professional and personalized service, provided by real people, who are trained and certified in their individual specialties.  Our clients are our number one priority, and can be assured of customer service before, during and after a journey.
Alkar Travel is accredited by ASTA, and IATA,   based in Central Virginia, and serving the world.
---
Our Specialties
Alexandra Balfour-Stewart
Alexandra Balfour-Stewart is a naturalized American citizen, born in Edinburgh Scotland, and educated in both the United States and United Kingdom. Alexandra attended both the School of Art and Design in New York City and the Chelsea School of Art in the UK. Her artwork has sold on three continents and her photography has won international recognition. Alexandra has an extended family and seven grandchildren.
For many years Alexandra traveled extensively abroad in her career with the European division of British Airways, and her love of travel has never stopped. In 1982 Alexandra returned to live in the United States. In 1988 Alkar Travel opened its doors for business as a small boutique agency. Alexandra has personally led and managed tours throughout Europe with her husband Jeffrey Stilton. Son Jason Scarth is President of the Britannia Golf division, offering golfing holidays in Scotland, Ireland, Spain, and The Arctic Open in Iceland among others.
Alexandra's interests in cuisine include the Cordon Bleu school and the Slow Food movement. These and her love of art are the basis of her international travel arrangements which she creates for her clients with great care, sharing her passion for "La Dolce Vita".
Alexandra is considered the "European Concierge" to and by her well loved clients.
For more information contact Alexandra at 804-346-8714 or click here to enquire.
---
Jason Scarth
President of Britannia Golf, a subsidiary of Knightsbridge Corporation. Britannia Golf is a family business and has been in operation for over 17 years. Britannia Golf is also a member in good standing of The International Golf Tour Operators Association (IAGTO), The North American Golf Tour Operators Alliance (NAGTOA), American Society of Travel Agents (ASTA) and Golf Tourism Scotland (GTS).
Britannia Golf specializes in customized golf programs and tours to Europe, USA, Canada and the Caribbean. We are also the official booking operator for the famous Arctic Open golf tournament, in Akureyri, Iceland that takes place every year on the world's most northern golf course. Yes Iceland, believe it or not Iceland has quite a few championship golf courses! During the summer months you can play golf 24 hours a day.
Being a smaller golf tour operator, Britannia Golf works very closely and carefully with each individual client's to create their own customized golf itinerary. We can arrange something as simple as a self drive tour for 2 or more golfers, your own personal driver/guide and deluxe coach for larger groups and we also offer a few escorted tours each year.
Jason Scarth heads up Britannia Golf. He was born and raised in Glasgow, Scotland until 1982 when he moved to Virginia with his family. Being from Scotland he has a great familiarity with all the great courses overseas and can arrange for you to play on some of the most famous links courses in the world and or steer you toward some of the great hidden gems that many people never get to play. Jason has played in the Arctic Open 5 times and can give you a more visual sense of what it is like to play golf during the midnight sun.
Jason currently serves on the board of The North American Golf Tour Operators Alliance (NAGTOA) and is Vice President of The West Richmond Businessmen's Association. When not working Jason likes to spend time with his family and 2 children (Dylan and Keri), relaxing at the bay, travelling and enjoying the outdoors.
Email – Jason@britanniagolf.com
---
Tammie Gagliano
I am a family travel specialist with Alkar Travel in Glen Allen, Va, An Authorized Disney Vacation Planner Agency. As a graduate of the College of Disney Knowledge I have trained extensively in Walt Disney World, Disney Cruise Line, Adventures by Disney, Disneyland and Disney's newest resort, Aulani in Ko' Olina, Hawai'i.
In 2011 I participated in an onsite agent education program at Walt Disney World, spending a week touring the cruise ships, resorts, parks and participating in a variety of  "backstage" activities. In January 2013 I continued to expand my Disney knowledge by participating in an onsite Disneyland agent education program. As Alkar's agent specializing in Disney Vacations, I will continue my expanding my knowledge each year by, continuing education programs, personal experiences with the Disney Parks and Cruise Lines, and by attending Disney's Annual Earmarked Conference, a special event exclusively for Authorized Disney Vacation Planner Agencies.
In December 2012 I was honored to be one of the agents from around the country that was invited by Disney to attend the Grand Opening Press Event for the New Fantasyland expansion in Magic Kingdom, the park's first expansion in 41 years. I can't wait to share the new features with you!
​I have personally stayed at every level of Walt Disney World resort from the campground in an RV, to Moderate and Deluxe Villa accommodations, as well as all three of the Disneyland resorts. I have also sailed on 3 of 4 DCL ships. If you have a question about Disney, I have the answer. I would love the opportunity to help you make your vacation Magical.
For more information contact Tammie at 804-346-8714, Tammie@alkartravel.com.
---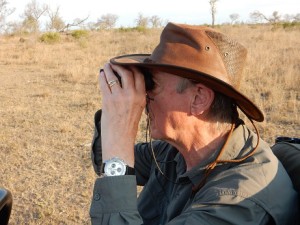 Jeffrey Stilton
Jeffrey Stilton has personally led and managed tours throughout Europe with his wife Alexandra, owners of Alkar travel. Jeffrey specializes in Leisure Travel and travel packages throughout the world.
---
Tina Jarret